Playing our part in the fight against COVID-19 with a donation to the Sunflower Fund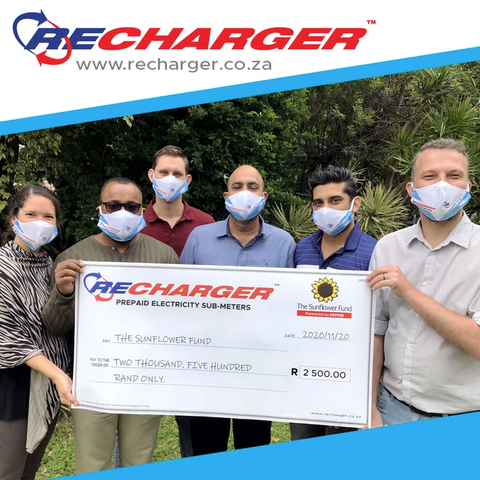 Recharger is playing our part in helping to curb the spread of the COVID-19 virus in South Africa, recently donating R2,500 to the Sunflower Fund, as well as 3,000 face masks.
The Sunflower Fund is a non-profit organisation dedicated to fighting blood diseases like leukemia, and plays a prominent role in the fight against cancer and helping the less fortunate. This resonates closely with our values here at Recharger, so the decision to provide the organisation with support was an easy one to make.
It's the first time that Recharger has made a donation of this kind and, although modest, this is an effort we plan to continue in the future. We supplied the face masks to help the Sunflower Fund in its marketing efforts, as well as for donation to those who are at-risk and may not have the means or ability to source their own face masks.
Recharger is proud to be associated with the Sunflower Fund and we believe in the good work that's being done by them.
If you are interested in also assisting the Sunflower Fund, click here to become a donor or here to find out how you can become involved with the organisation.
As the Sunflower Fund says in its own words: "Together we can fight life-threatening blood disorders. Be somebody's hope for life by registering to be a stem cell donor, donating money or volunteering."